Product Categories
Contact Us
Tel:+86-757-23330332
Fax:+86-757-23330332
Ph:+8613826028993
E-mail: joybai@kaikaimachine.com
Add:2-3C Tower #13, Shunlian International Machine City, Chencun Town, Shunde District, Foshan City, Guangdong, China
Plastic Single Leg String Hang Tag Molding Machine , 20-40 Cavities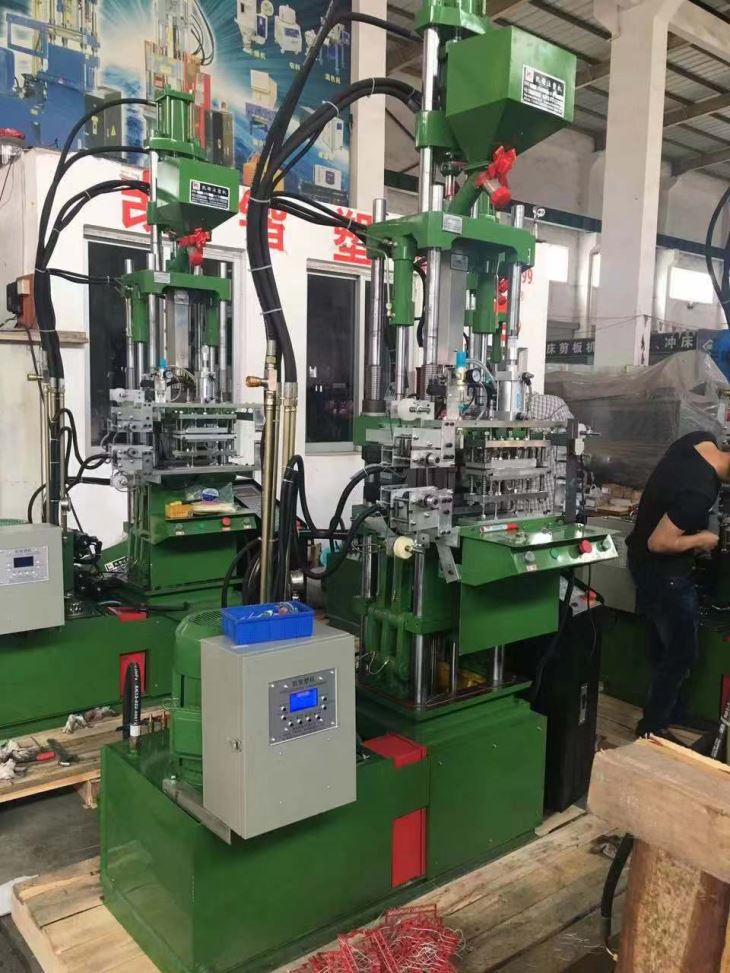 Plastic single leg string hang tag molding machine , 20-40 Cavities string seal tag,plastic label ,card lock, string buckle
Chat Now
Product Details
Plastic single leg string hang tag molding machine , 20-40 Cavities
string seal tag,plastic label ,card lock, string buckle
1) Can be made as per customer's samples or designs
2) OEM or ODM orders are highly welcome
3) Stamping: adopt plastic injection and foil stamping
4) Material:PU/PVC/ABS/PP/PS
5) Size: different sizes and designs are available
6) Washable ,durable and eco-friendly
7) Usage: convenient and widely use on garment hang tag ,cloth tag ,bags ,shoes,gifts and other decoration
8) Competitive price ,high quality and colorful outlook.
Features:
1) High efficiency,cycle time 6-10 seconds, with 20-40 cavities
2) High speed injection machine, save power by 65%
3) Full Automatic,one worker can work on 3-4 machines at the same time
4) Easy changed mould and logo
5) One-stop purchase ,a complete whole set solution
6) On-site and on-line technical support
Applications:
1) PS Seal tags
2) Seal tags for different bags
3) General cotton plastic seal tags
4) Waxed cotton string seal tag
5) Blank string hang tag
1) PP Seal tags
2) Labels tag
3) Foiled stamping string tags
4) Without logo hang tag string
5) Polyester cord seal hang tag
Advantages:
1) Provide one-stop purchase service which include auxiliary equipment, the whole production line, color mixer,water chiller, Air compressor, yarns and so on.
2) Provide technical support ,sharing 15 years experience in making plastic seal tags.
3) Help you improve the production outputs, save cost and solve all problems in process to our customers are happy with our products all the time.
Hot Tags: plastic single leg string hang tag molding machine , 20-40 cavities, China, suppliers, manufacturers, factory, wholesale, buy, cheap, price, for sale, made in China,
Foil Stamping Machine
,
Fully Automatic Seal Tag Machine
,
Strong Power Crusher
,
Oil Type Temperature Controller
,
Mold Temperature Controller
,
Industrial Chiller
Related Products
Feedback