About Us
◆Our Factory
Shunde Kaikai Plastic Machinery Co.,Ltd was founded in 2001,which locates in Shunlian international machine city of Shunde Guangdong Province. We main research clothing hang tablet automated machine. Our automated mechanical hand, automated foil stamping machine and so on have obtained many national patents. Our main products are automated hang tablet mechanical hand, automated hang tablet machine, automated foil stamping machine, Vertical Injection Molding Machine, Injection molding machine auxiliary equipment and so on. Our newest hang tablet machine is with double arms shearing five points clamping design. The clamping strength is 2 times more than other factory's same machine item. Our machine not only can make the product forming at a time, but also can make it with foil stamping. The machine is fully automatic stamping, cutting, delisted and separate nozzle, and can be lined up hang tablets, all production processes can be worked out by the machine so that one worker can control multiple machines at the same time. The machine features are high production efficiency, good stability, safety, easy maintain, low breakdown and so on. And it's with a variety of languages which can be convenience for the users, people speak highly of it. Our company are in accordance with "customers the supreme, and to be aggressive".
◆Our Product
Seal tag machine,foil stamping machine, plastic injection machine, string hang tag machine, string lock machine,crusher,chiller,hopper dryer,color mixer,plastic loader,mold temperature controller, mould
◆Product Application
Bags, Garment, Shoes, Handbag, gloves,Metal inlaid plastic products such as key chips, handles, beads
◆Our Certificate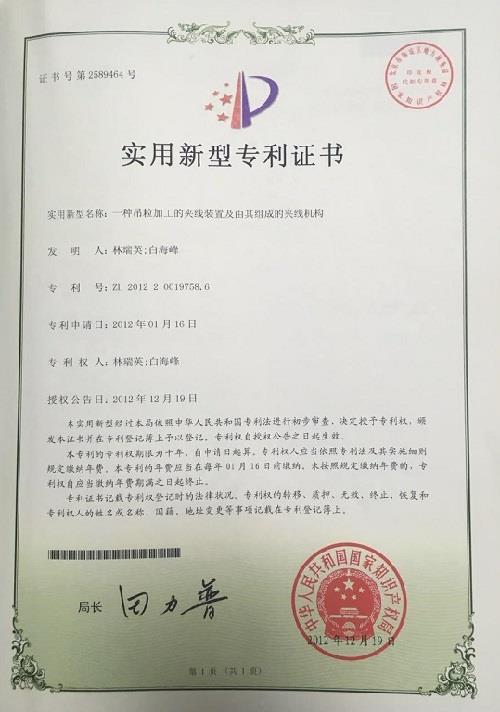 ◆Production Equipment
CNC Machining Center, WEDM, Grinding Machine, Milling Machine, Drilling Machine, Lathe
◆Production Market
All over the world, expecially in India & china,Spain, Turkey,
◆Our Service
We can introduce reasonable models according to customer samples and develop products according to customer samples. After customers confirm the samples, we can teach customers how to produce and how to rationally layout the plant. At the same time, we can provide customers with efficient water cooling solutions to maximize customer profits.